INTRO VIDEO ABOUT COMPANY
FAISAL ELECTRO-MECHANICAL CO. LTD. (FEMCO), is a multidisciplinary one of the leading EPC Saudi Contractors, with being considered as an industry leader in Infrastructure, District Cooling Plants, Buildings, Water & Power, Industrial Plants and other related construction facilities, as received many prestigious contracts which were successfully completed all over the Kingdom, with more than 25 years of experience.
FEMCO has also been recognized for its reliability, flexibility and strong execution track-record, as all the projects undertaken by FEMCO were executed with high quality and expert management and a workforce dedicated to their work.
Through its rich resources coupled with the financial strength, effective operational system, extensive experience in the field of construction and engineering as well as the high quality of technical and managerial staff, FEMCO recognizes any challenge posed by new projects regardless of the size or complexity of the project with its commitment to competitive prices and compliance to all quality standards.
FEMCO is dedicated to serve its customers with required standards, reliable quality system & knowledgeable management, caring for its employees, and meeting the expectations of its business partners, through optimum utilization of available resources.
It is essential that we consistently meet or exceed our customer's expectations for Quality, Performance, Timeliness, cost of product/Services.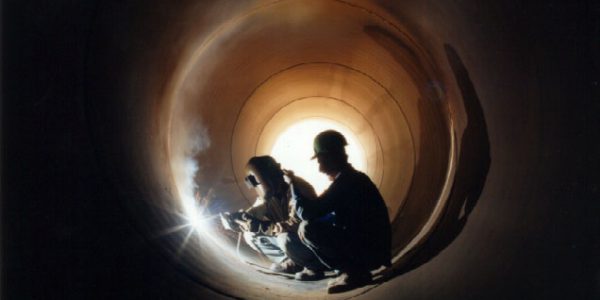 WHAT WE DO
Project Management
We will assign a project manager, field superintendent, engineer and other staff members as required to effectively manage the construction process.
Coordination Process
During the construction of any project, the coordination of the trades is an integral part of the process, especially with respect to the mechanical and electrical trades.
Reporting and Cost Control
During the construction process, we will provide up-to-date information with respect to changes that have occurred by using best tools and techniques that meet the customer's requirements.
Commissioning and Project Closeout
One of the most critical stages of the construction process is the commissioning and closeout of the project. We are providing professional service and documentation during the handing-over of the project.
OUR COMMITMENT
FEMCO wants to maintain its status as the leading EPC contracting company in the Kingdom of Saudi Arabia.
FEMCO policies reflect ISO 9001:2015, the requirements of Quality Management System.
Implementation of these policies ensures that we consistently meet the quality and performance requirements of customers in a timely and cost-effective manner.
I personally affirm my commitment to enhancing the FEMCO Quality Management System through the implementation of ISO 9001:2015. I fully support the provisions of Quality Management System and solicit the active role of all FEMCO employees in its implementation throughout the Company.
Faisal Al Sadoun
Chairman / General Manager

FEMCO | Faisal Electro-Mechanical Co. Ltd.
QUALITY POLICY
FEMCO has developed its own Quality Policy!!!
FEMCO's Quality Policy is:
FEMCO will provide quality services which includes, General contracting in Buildings, Fabrication and site installation of EPC Projects in the field of:
Infrastructure (both Industrial & Commercial).
District Cooling (Cooling Tower & Chillers)
Desalination Plants (RO, MSF, MED, Water Pipelines)
Supply and Installation of Mechanical and Electrical Equipment ⁄ Machinery that will meet or exceed our customer present and future requirements. We promise to meet all statutory Safety and Environmental regulations to ensure the safety of our employees and discharge our responsibility to society.
FEMCO management is monitoring all activities associated with the provision of services executed by FEMCO to their clients by a Quality System, complying with the stipulations of ISO 9001:2015.
FEMCO is committed to consistently provide excellence and quality of its services to exceed the expectations and requirements of our clients by:
Maintaining the highest level of quality and efficiency of our services as per specifications
Adopting brilliance in every work activity we do
Strict compliance to applicable standards and regulations
Recognition of total involvement and participation of the entire workforce
"We want to be beyond the expectations of our Customers"
SAFETY POLICY
A well documented "Construction Safety and Loss Prevention Plan" is prepared by FEMCO which is implemented at all project sites with managements commitment to maintain a high standard of protection for all company employees and also those of our sub-contractors and clients.
FEMCO will continually strive to enhance this Plan/Standards in all phases of construction from initial planning through overall construction, including final commissioning and start up operations.
FEMCO employees are charged with responsibility of providing and maintaining the highest degree of "Safety & Health" performances and protection of environment and safety of others effected by our work.
We pride ourselves in achieving low accidents and injuries tally by the emphasize of instilling safe working practices in all areas of business.
In order to maintain a high standard of protection for all company employees and also those of our sub-contractors and clients, FEMCO has been certified with ISO 14001:2015 & 45001:2018, and developed a documented HSE Manual, which is implemented at all project sites with managements commitment, in addition to a five languages Safety Handbook.